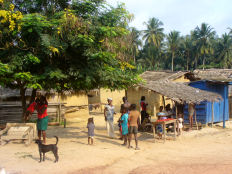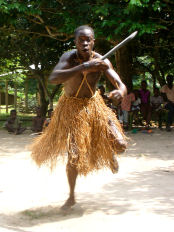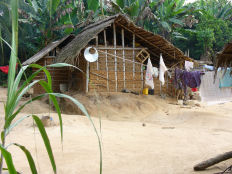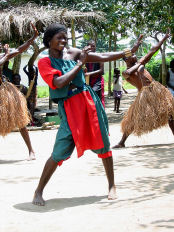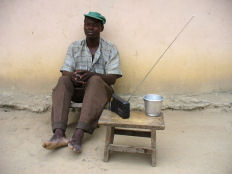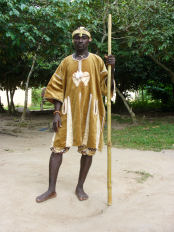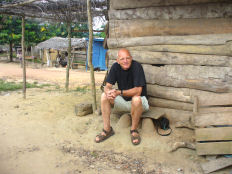 Fees
Entrance fee:
GH¢0.50 per person
This money is to go to the community for small community development projects

---

Kukyekukyeku Bamboo Orchestra:

An hour performance by the group in and around Cape Coast are negotiable. This includes accomodation, transportation and feeding.
GH¢400.00

Other performances in and around the country are negotiable. This includes accomodation, tansportation and feeding.

A set of curved bamboo dancing instruments could be obtained in the community at the cost of
GH¢150.00

---

Lessons:
Per hour
Drumming
GH¢10.00 per person
Dancing
GH¢10.00 per person
Cooking on indigenous recipe
GH¢10.00 per person
Two hours tuition on traditional bamboo instruments: GH¢30.00

Set of Bamboo Percussion Instruments: GH¢50.00

---

Hiking in and around forest

Hiking in the forest per person: GH¢7.00
This price is set by the Wildlife Division for all of Kakum National Park.

Tour of local farms and the boundary line of the forest:
Approximately 1 to 2 hours. You will not enter the forest.
Nationals
Non-nationals
GH¢1.50
GH¢3.00
---
Staying Overnight in Mesomagor...

Camping at the Tree Platform:
This includes the 3 to 4 hour hike to and from the platform. Must depart prior to 4:00 pm to hike to the platform. The platform can accommodate up to 8 persons.
All persons
Per person
GH¢25.00
The Guesthouse:
The guesthouse has 5 rooms available with two beds in each.
All persons
Per person and night
GH¢10.00
Feeding - breakfast per person
GH¢3.00
Lunch or dinner per person
GH¢7.00



Course outline

There will be two hours dance and two hours drumming each day student will be taking through twenty minutes (dancing techniques during each day dance lesson).
In the evening students have the opportunity to listen to the story telling.
Students can arrange for a meal at extra cost and students also have the opportunity to hike in the forest for pleasure.
Also...
Please inquire about our Women's Group Visitor Menu. If you would like women in our community to cook meals for you while you stay with us, we have a small menu of indigenous foods.
If you are interested in seeing other local industries such as gari processing, oil making, Palm Wine/Apateshie makers, or join us during cocoa harvesting season, we would be happy to arrange it.